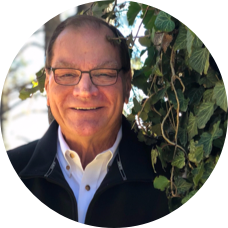 Stoney began his insurance career in 1979 with Texas Farm Bureau in Lubbock County as a career agent. In 1981 Stoney was promoted to Agency Manager of Texas Farm Bureau in San Saba and Mills counties. In 1984 Stoney moved back to the Lubbock area and formed Stoney Jackson and Associates. Stoney wrote property & casualty insurance, crop insurance, health insurance and life insurance for farmers and agribusinesses. In 1993 Stoney was hired as a Commercial Account Manager for Producers Exchange Insurance Agency, Lubbock TX under the management of Triangle Coop Services Co. Enid OK. In 1995 Producers Exchange merged with Triangle Cooperative Services Co. and began operating under the name Triangle Insurance Company. In 1999 Triangle Insurance Co. came under new management and with new management came change. Soon thereafter Stoney's duties shifted from being a Commercial Account Manager to Director of Employee benefits.
In 2001 Stoney began to develop and formed what is now known as Texas Ag Coop Trust (TACT), a member owned multiple employer health plan. TACT borrowed $60,000 from Texas Coop Marketing Exchange, the original TACT members, to form TACT. TACT received its certificate of authority from the Texas Department of Insurance in 2002. In 2005 Stoney resigned from Triangle Insurance Co. and became the Executive Director of TACT to devote 100% of his time and efforts to growing and servicing the TACT membership. In 2009 a majority of the TACT membership was demanding an alternative to their current property and casualty insurance programs. In 2010 Stoney formed Texas Agribusiness Insurance and contracted with Berkley Agribusiness, a Fortune 500 Company with an A+ Superior rating from AM Best. Texas Agribusiness Insurance is a general lines property and casualty insurance agency for select middle to large market commercial risk.
With the exceptional growth of Texas Agribusiness Insurance it became harder and harder to comply with all of the compliance regulations of being the Executive Director of TACT and at the same time overseeing the operations of Texas Agribusiness Insurance. In 2012 Stoney resigned from TACT, leaving TACT with no debt, 1600 covered lives and assets of over $3.8 million to devote 100% of his time and energy to expanding Texas Agribusiness Insurance.